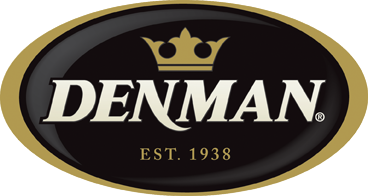 DENMAN PROFESSIONAL HAIR BRUSHES
This Professional hair brushes are designed for function & durability and ease of handing, Available in four basic styles: Classic Styling, Paddle and cushion. Natural boar bristles bring out natural shine. Nylon bristles are great for detangling.
Classic Styling are perfect for blow drying hair on a low to medium setting to get the best performance. These brushes have the famous half-round rubber pad which is perfect for smoothing hair, creating sleek bob shapes and for flicking out.
The Denman Paddle brushes are also great for blow drying hair straight on a low-to-medium heat. The large paddle brush which is great for grooming long thick hair while the small paddle brush can be popped into a handbag for on the go styling.
The Denman Grooming brushes should only be used with low heat; otherwise the high temperature will distort the bristles. The range is perfect for detangling hair extensions and wigs. The boar bristle with nylon quill range is ideal for detangling hair as well as smoothing and polishing it, while the 100% boar bristle range is great for smoothing, polishing and brushing out curls.